Pass Guarantee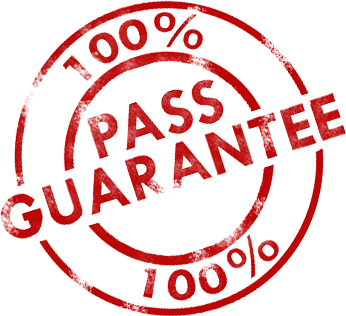 At CMFAS Academy, we are so confident in our products that we offer you the Pass Guarantee. All candidates who have subscribed to the Success, Elite or Biz package are automatically covered. No prior application is required. Pass Guarantee does not apply during extensions.

3 Simple Conditions for Pass Guarantee

1. You must use all the Products i.e. Practice Questions, E-Learning, Mathathon* (*if applicable)

2. Clear at least 90% of the practice questions

To "clear" a question means to have answered it correctly at least once. In another words, the number of questions that you have never gotten correctly before must be lower than 10%.

3. Genuine effort on preparing for the exam

We haven't disqualified any claim because of this before but examples of breaches are:

- Taking the exam more than 3 days after your last learning activity on our website
- Clicking through blindly (quick succession, high mistakes) in a bid to meet the conditions to Pass Guarantee without truly learning
- Failing the exam due to not bringing the required calculator, denied entry, being late or no show
- Using the wrong study guide / textbook to prepare for the exam
- Violation of T&C or EULA (e.g. account sharing)


What should I do if I meet the conditions but fail the exam?

In such an unfortunate event, please submit the claim form here. We will reimburse your re-test fee up to a maximum of $200 for the first attempt.

In the very unlikely event that you fail a second time, we don't deserve your money! So, we will give you a full refund of what's left.


Example:

Money paid for Elite Package: $350
Reimbursement received after failing the exam: $200 (re-test fee reimbursement, capped at $200)
Failed re-test: Refund $150

In such a scenario, we would make a loss of about $10 payment processing charges. So, you can trust that we are very incentivised to help you pass, and not sell you crap.

Please ensure that the name in your account matches the name that will appear on your result slip, otherwise your claim might be rejected.